JDM and USDM Prefacelift 1993−1995 bumper

JDM Brighton, TX, TS — No fogs, no lip.
JDM TS type R — ribbed fogs, has lip
JDM GT, RS and GT B-spec — Lip, projector fogs (s1)
USDM L model
USDM Brighton
USDM Postal

Example of difference in Ribbed fogs and Projector fogs. (USDM brochure)
---

One more example


Side look of the bumper with paintmatched lip



JDM / EUDM facelift Brighton GOLD / LX / TX-S bumper

JDM/AUDM/EUDM Facelift bumper
JDM Facelift GT-B
TS type R
EUDM with headlight washers and black raw plastic bottom lip area.

JDM bumper on USDM BK

Dear Mel

RV OEM Optional bumper (Prefacelift)


Outback bumper (Grand wagon, Lancaster)

JDM Grand Wagon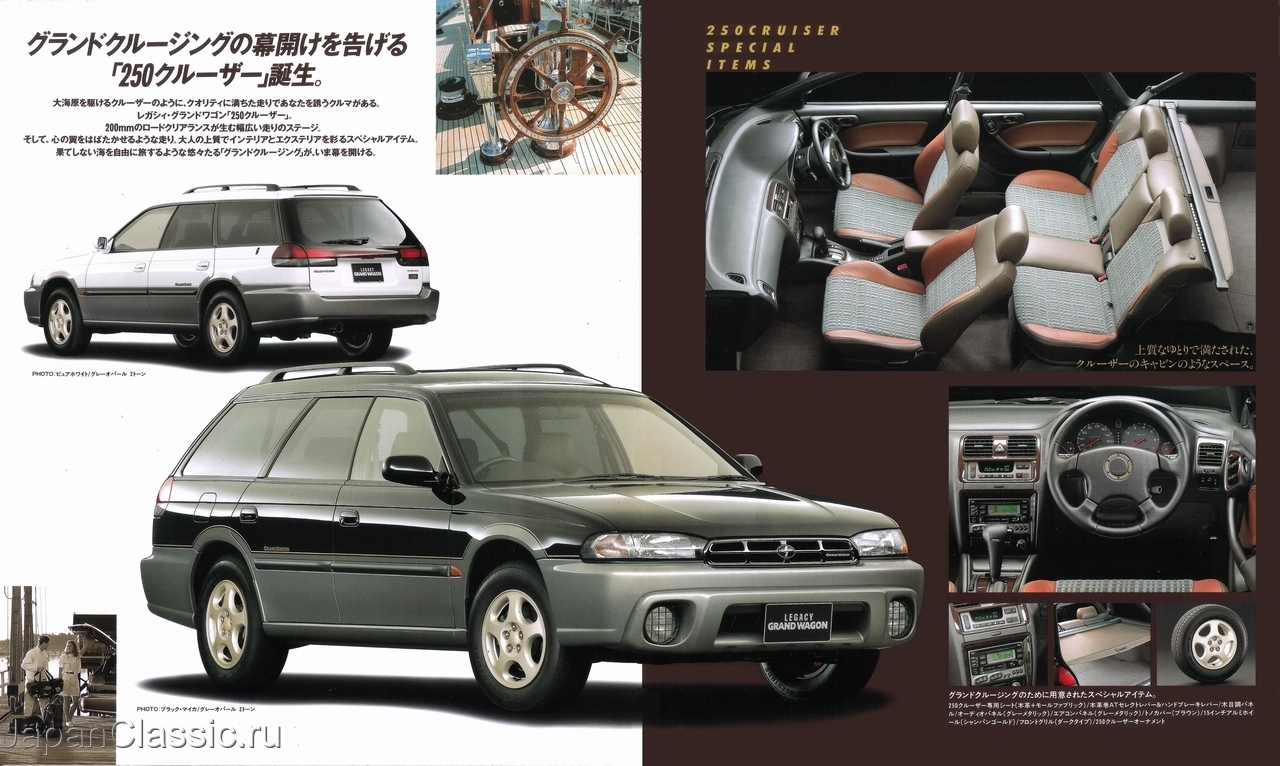 USDM SUBARU LEGACY SUS (Sports Utility Sedan)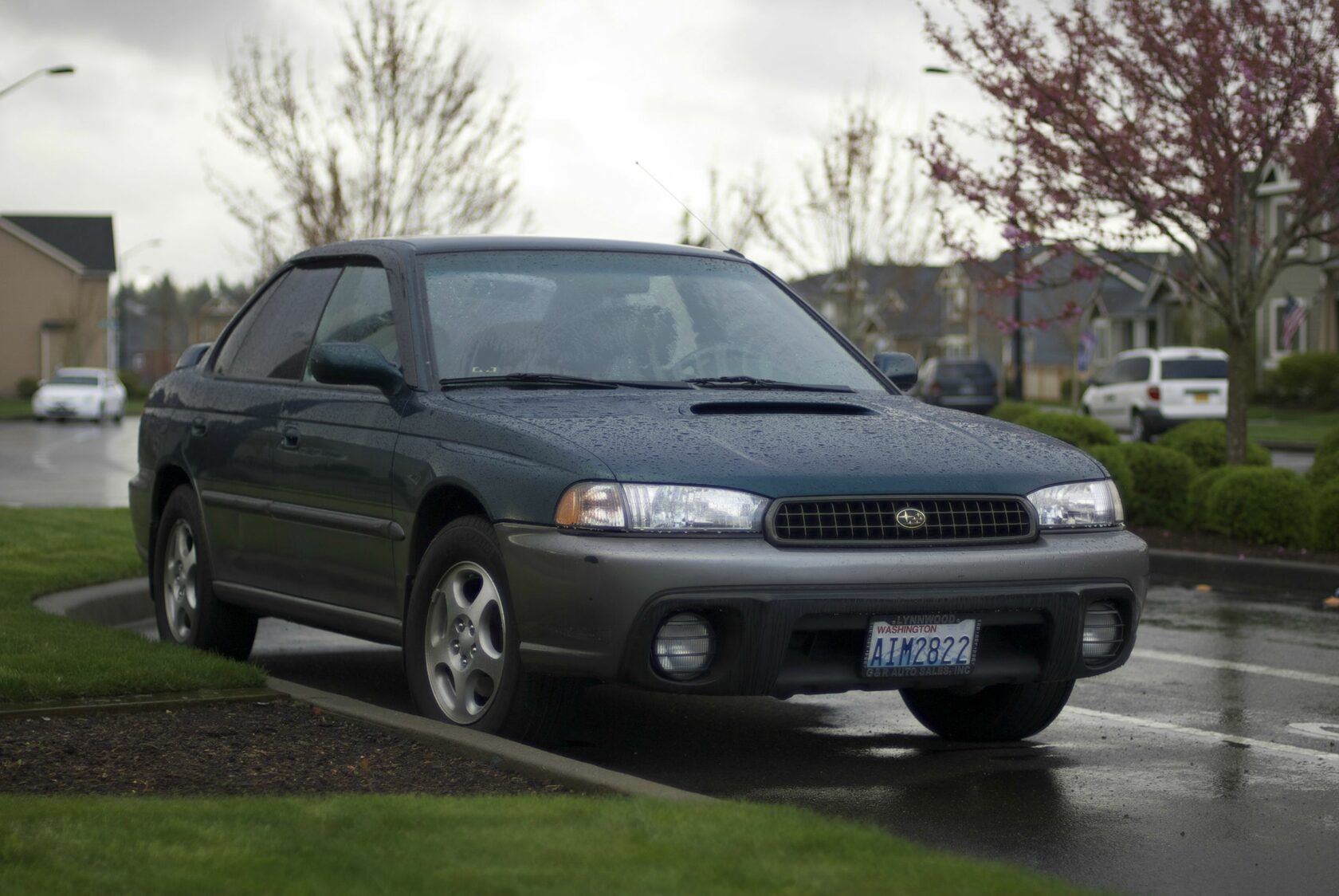 JDM Grand Lancaster with chrome L7 grill


EUDM Outback with Headlight washers


EUDM OB with JDM Grand Lancaster grille and optional chrome bits on it. (Washers DIYed)


JDM Limited bumper (Highest trim level)

Unique BD RS from Thai with Limited bumper



Optional RFRB bumpers

RFRB lip for preface bumper




RFRB Kouki Type I


Type I (kouki)


RFRB type II


RFRB Kouki Type II a.k.a NEW ADVANCED BUMPER II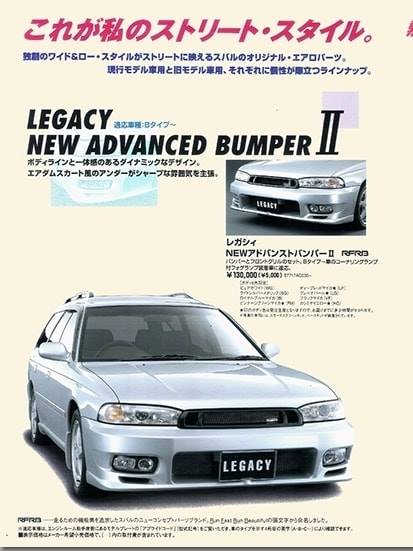 Unreleased SUPER RFRB trim


Written with love to 2nd gens by Sibby.